About Jim's Jumping Castle and Party Hire
Jumping castles are the magic ingredient that turn any event or party from a pleasant day into all-out fun. And with Jim's jumping castles, you will get as much joy from the ease of hiring your castle as its occupants do from using it.
About Jim's
Jumping Castles and Party Hire
Jim's has long been associated with outstanding customer service. We pride ourselves on delivering a great experience for our clients that makes them want to come back to us, not just once, but multiple times.
Jim is always looking to start new divisions in areas where perhaps customer service may not be great. He looks for exceptional operators who have experience in their chosen fields to expand into new divisions within Jim's.
John Grant has previously run a phenomenally successful Jumping Castle business in Young, NSW, called Cherry Capital Jumping Castles. In 2007, he sold this business to move to the Gold Coast.
In 2010, John and Vanessa joined Jim's Group by buying a Pest Control Franchise. They have been extremely successful in this business and in 2020 they purchased a Region.
John always had in the back of his mind that he would love to start a jumping castle Division within Jim's.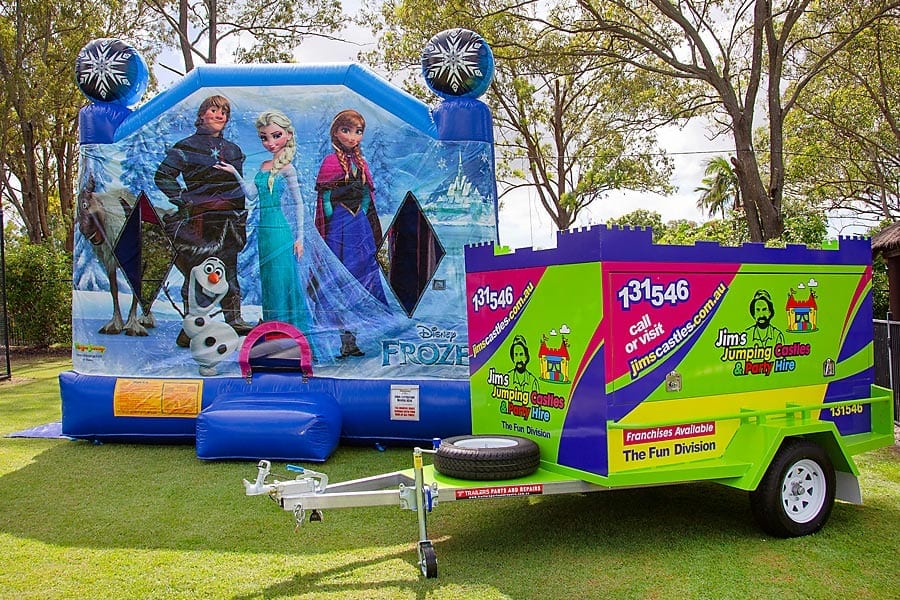 Meeting led to a possible
new

Jim's Division
In late 2020, John ran the idea of a Jumping Castle and Party Hire division past Jim. Jim quizzed John extensively about this idea and about whether it was feasible.
John mentioned to Jim that what was missing in the Jumping Castle industry was customer service. In some areas, it is almost impossible to book a jumping castle. Jim was surprised to learn how difficult it can be to hire one, even in cities like Adelaide and Sydney. Research has determined that often when you enquire, your phone call is never returned. If you try to ring to hire one, your phone call will often go to message bank, or you are directed to a website.
Both Jim and John realised that there was a huge customer service gap that Jim's Group could help fill. If we applied our customer service values to jumping castles and party hire then it would be a win for all.
Hiring a bouncy castle
should be easy
Hiring a bouncy castle should be an easy and stress-free experience. It should be as simple as making one phone call or a simple online enquiry. Organising a party can also be an extremely stressful experience, but with Jim's we can remove a lot of that stress.
Our call centre operates 7 days a week. When you enquire, your details are taken and passed onto the local business owner. They will call you back within 2 hours (but more often than not within a few minutes) to answer your enquiry. If you want to enquire outside of our office hours, simply fill in our online enquiry form.
People are now calling Jim's for their Jumping Castle and Party hire as we make it an easy booking experience.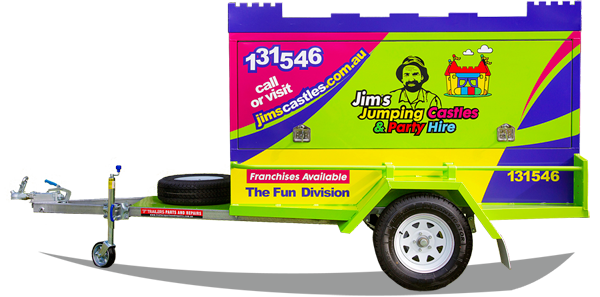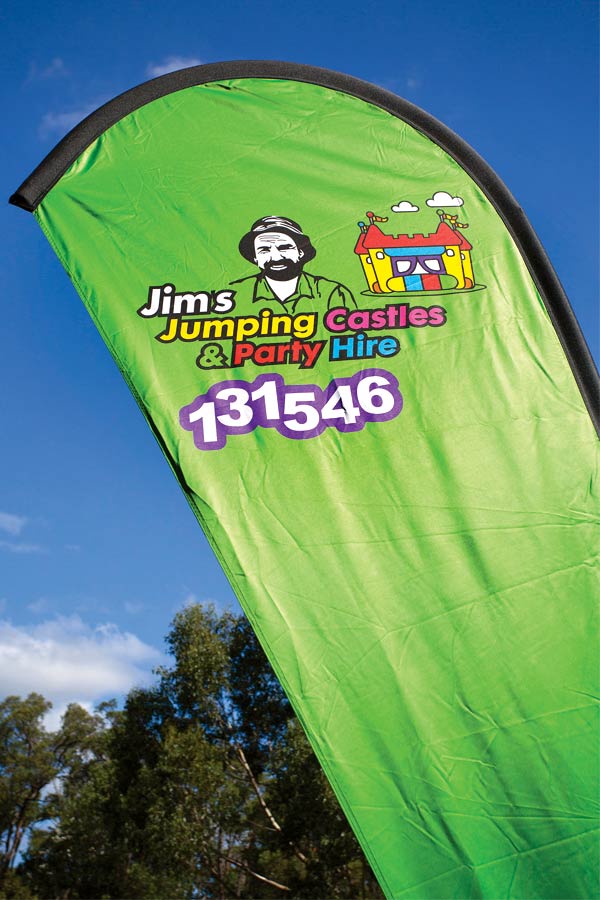 The fun

begins from when the trailer arrives
To get the kids and adults excited about the party, we have designed our trailers and uniforms to be fun. From the moment the trailer arrives to deliver the jumping castle, the kids will be jumping for joy. All the kids in the neighbourhood will be very jealous of what you have arranged. When the castle goes up the fun begins.