Buying a Franchise – Jim's Jumping Castle & Party
Are you thinking of buying a franchise? We think buying a Jim's Jumping Castle & Party Hire franchise is the best way of starting your own business. Jim's have a proven system that allows everyday people to quickly establish a business.
Most people who join Jim's wants a better work-life balance. They see a Jim's franchise as the start they need to give them this balance.
Since 1989, Jim's has helped thousands of people across the world achieve their dreams. In fact, it is one of the most successful franchise groups in Australia.
To start your own Jim's Jumping Castle and Party Hire business today call us on 131546.
Buying a franchise – opportunity knocks on the door
Jim's is always looking to start new divisions. We look into areas where there are a large number of enquires, and business types in which customer service may be lacking.
John Grant, one of the founders of Jim's Jumping Castle & Party Hire, knew that jumping castles fits this criteria. According to keyword research, every month in Australia there are more than 56,000 people searching for jumping or bouncy castles.
If you have ever tried to hire a jumping castle for a birthday party or event, you know how hard it can be. It may be hard to believe, but often companies will not return phone calls, and in general, bookings can be hard to make.
This is where Jim's has a distinct advantage. As we will have many operators and a call centre which is open 7 days a week, no call should go unanswered.
Our call centre, combined with an easy-to-use online enquiry, form, makes it surprisingly easy for someone to book with Jim's Jumping Castle and Party Hire.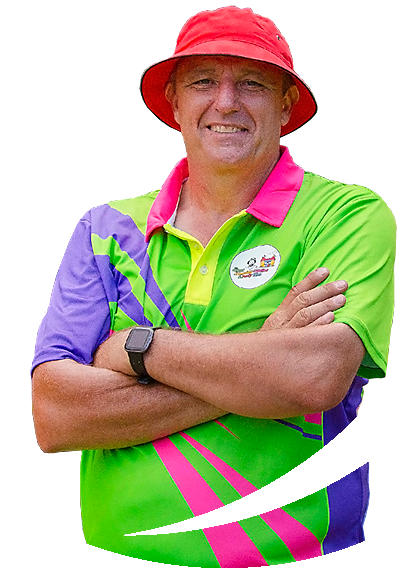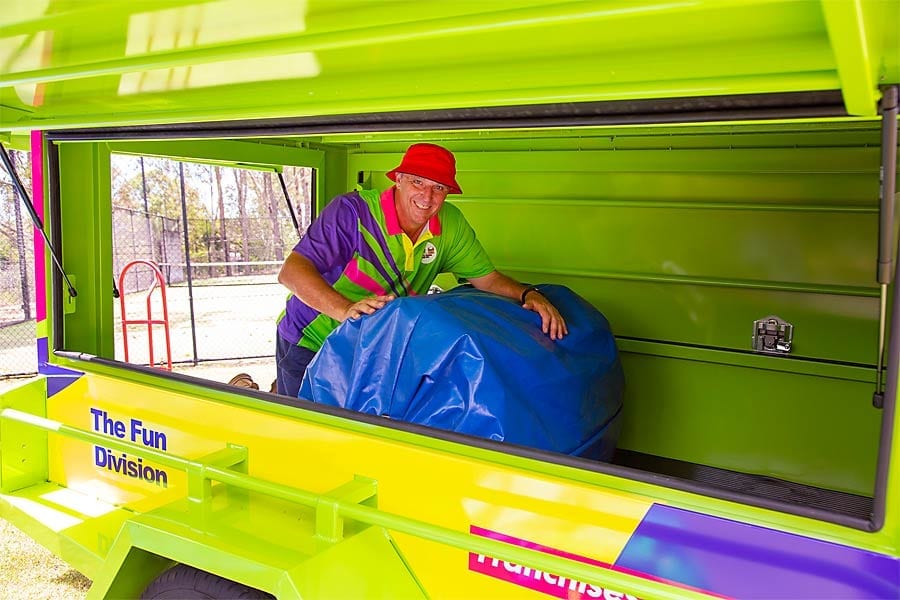 Turn off and on as you need work!
The great part about a Jim's Jumping Castle and Party Hire franchise is that you control your own workflow.
You are the one who organises the days you want to work, and the system allows you to set up when you would like to take enquires.
This flexibility enables you to continue in your existing job as well as run a business over the weekend. Obviously, as it is your own business, the income you can earn will be greatly affected by the effort you put in.
As with all Jim's franchises, you will be under a Franchisor. This person will be able to assist you 24 hours a day with any issues or concerns you may encounter along the way.
Essentially, you are not alone in your business. Your franchisor will be available to constantly help you and provide ideas about how you can generate your own work. If you wish to expand into more party hire equipment, they will also be able to guide you towards what you should look at.
Your Franchisor will also keep you up-to-date with what is working well for other jumping castle business owners, and provide feedback so that you can make changes and try their successful strategies in your own business.
Most importantly, your Franchisor and the Divisional Manager will work tirelessly with you to help make your business a success.