Bring some excitement and add a wow factor to your next event or party by ordering some party hire equipment from Jim's. We can provide you with all your party hire needs because our business owners are your local party hire experts.
At Jim's we have a wide selection of hiring equipment, from jumping castles to party food machines to chairs and tables, all of which you can use to get your party started.
Call us today on 131546 and our friendly staff will put you in touch with your local operator who can assist you with what you need.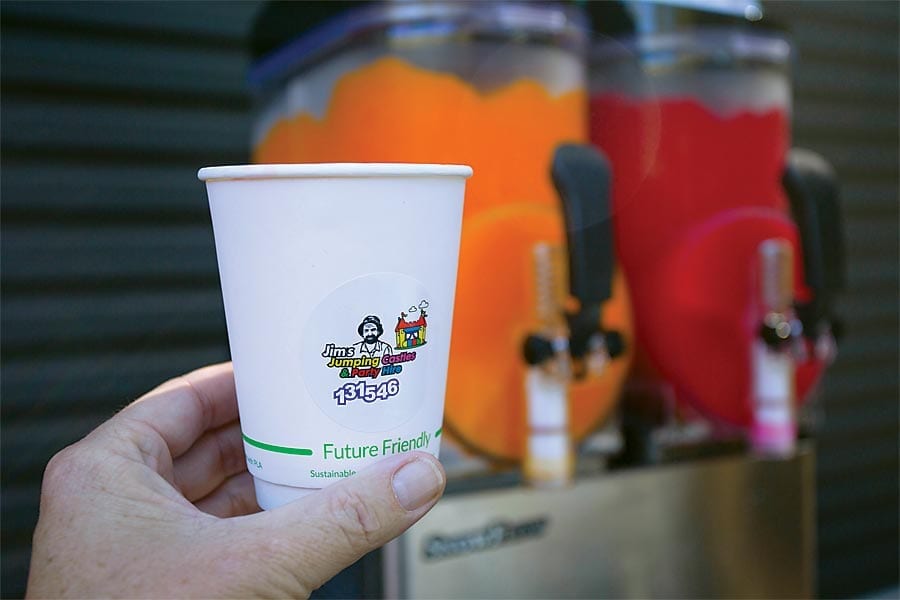 Slushy machines

party hire
On a hot summer's day, a double flavour slushy machine is what you are going to want.
At Jim's, we have a wide selection of flavours for you to choose from with our slushy machine hire service. With two flavours to choose from your guests will be coming back for more and more. For more mature functions, we can also give you all the tips and tricks you need to turn the slushies into cool alcoholic beverages.
With all slushy hires we provide 20 free biodegradable cups. Got more guests than that? No problem. Just let your local operator know how many you need and we can add in the extras for a small additional cost.
Everyone loves the smell of fresh popcorn. Fill your hungry party guests with this delicious, healthy snack at your next event by using our professional popcorn machine hire service.
Make it easy for your guests to hold their popcorn by using our biodegradable cups. With each popcorn machine hired we provide 20 free cups. If you need more cups, we can add extra for a small additional cost.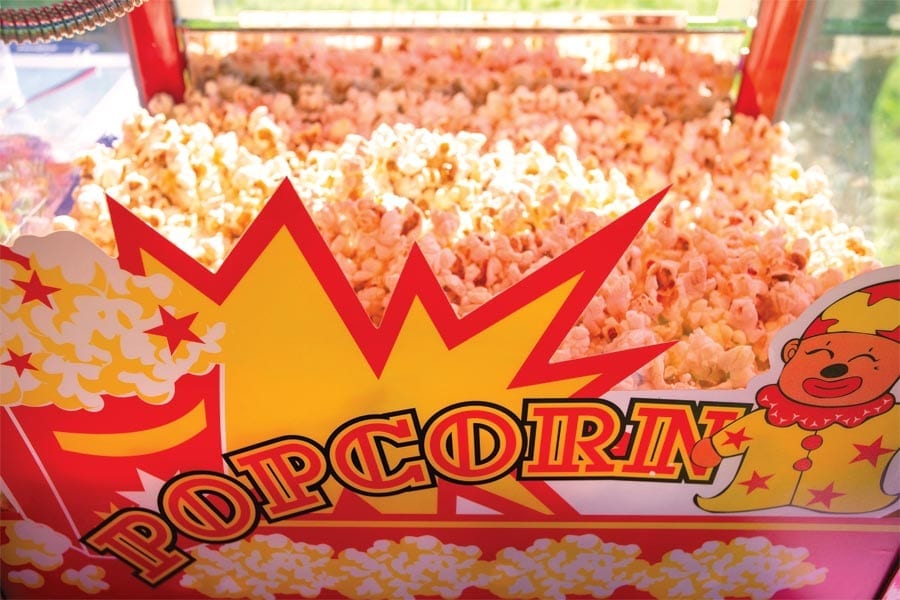 Amaze your guests at your next event with a fairy floss machine. At Jim's, your decision to use our commercial grade fairy floss machine hire service will be a winner.
Your local operator will give you instructions on how to use the machine so you can create fluffy and light fairy floss for your salivating guests.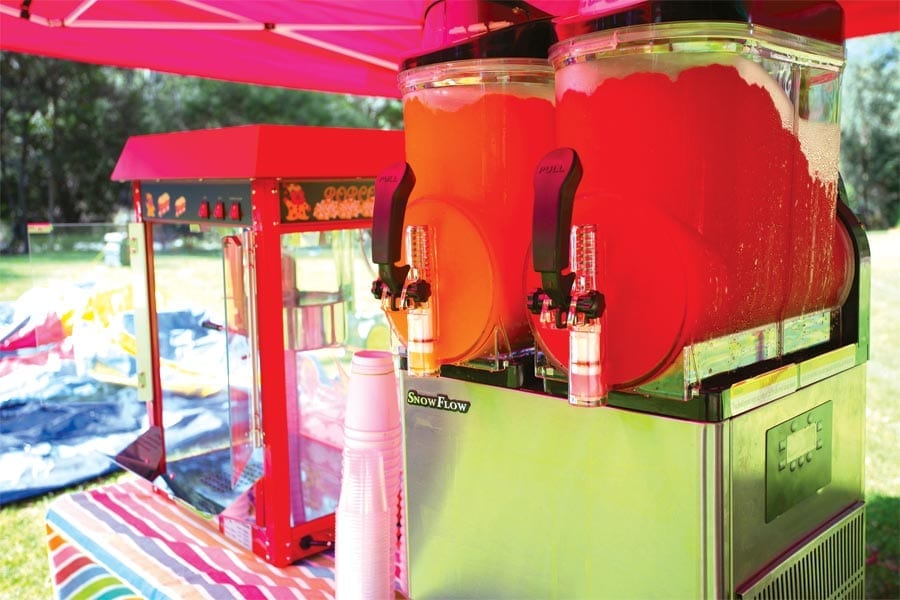 Professional coffee

machine hire
Jim's makes it possible for you to show off your barista skills with a professional coffee machine hire for your next event or function.
Our coffee machines are really easy to use. Your local operator can give you a quick demonstration around the basics of using the equipment, but it won't be long until you are a pro.
Inform your local operator about how many people are coming to your event and we will supply you with the right amount of disposable coffee cups so that everyone can have one.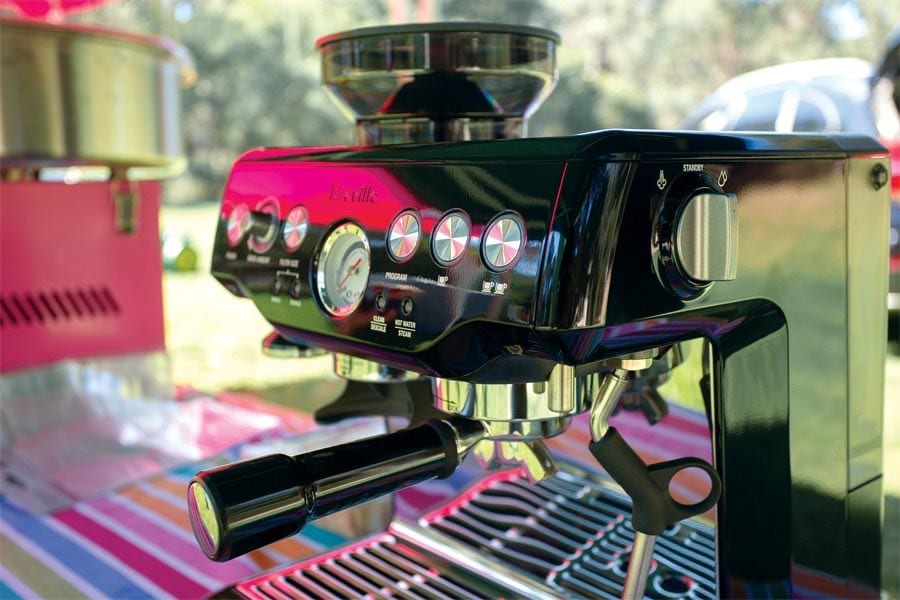 Give your event a party atmosphere with pumping music. Jim's now hire large Bluetooth speakers to help you, as P!nk would say, "get the party started".
These speakers connect via Bluetooth to your devices allowing you to hit play your own personal music playlists.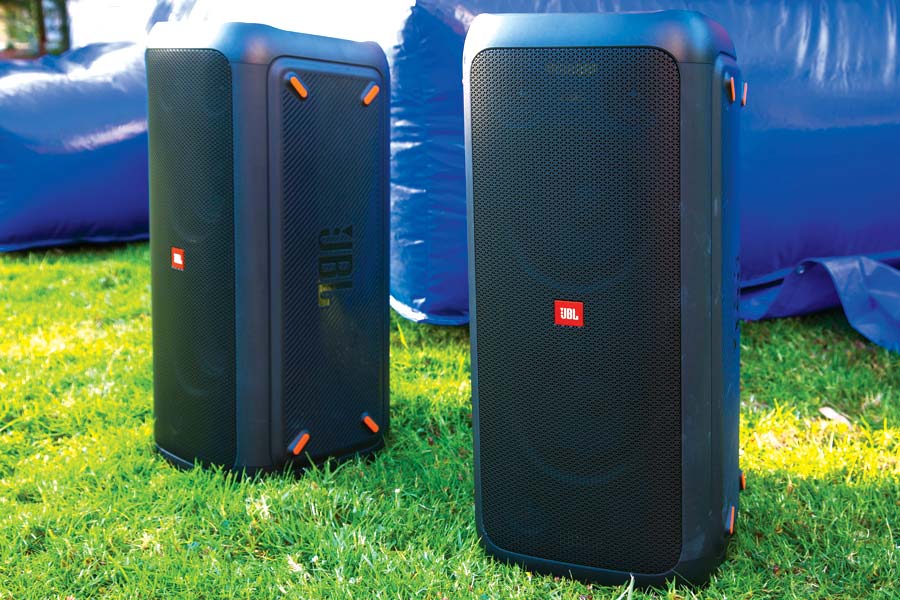 Tables and chair hire,

and much more!
Chairs, tables, flower walls, and linen can all be provided by your local Jim's Party Hire business. These are very popular items for parties and events, so make sure you plan ahead and book in your hire to avoid missing out.
Call with your enquiry as soon as possible so you can check out their availability.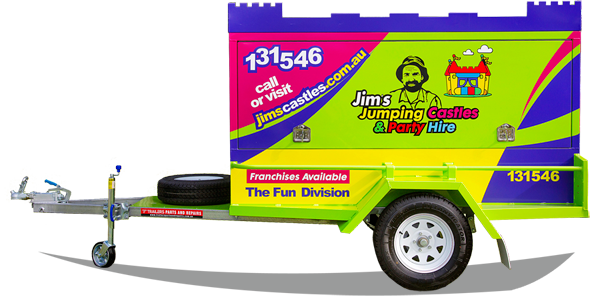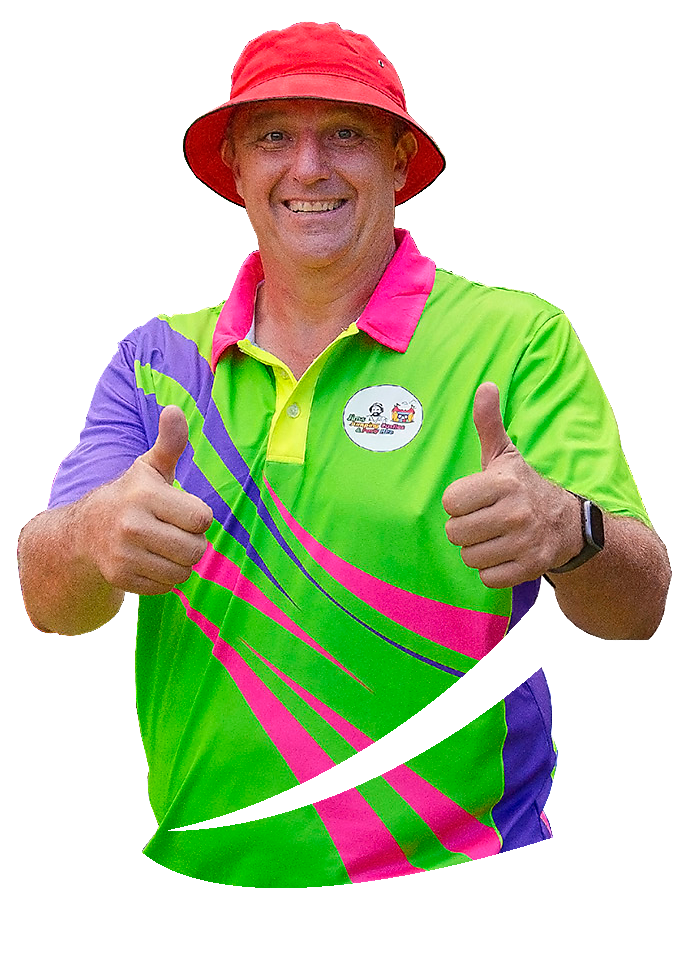 Our jumping castles and party hire equipment add so much excitement to your party or event, we want you to be able to enjoy it too, and sit back, relax, and socialise with your guests.
To accomplish that, you can get one of our friendly staff to stay and manage the jumping castle or food and drink machines. With Jim's Party Hire, simply ask your local operator for more information about having a staff member attend your party or event.