Jim's has a wide range of jumping castle sizes so that you can get the right fit for your party.
To help with that, simply call our friendly staff at Jim's today on 131546, to work out which size bouncy castle will suit your next event.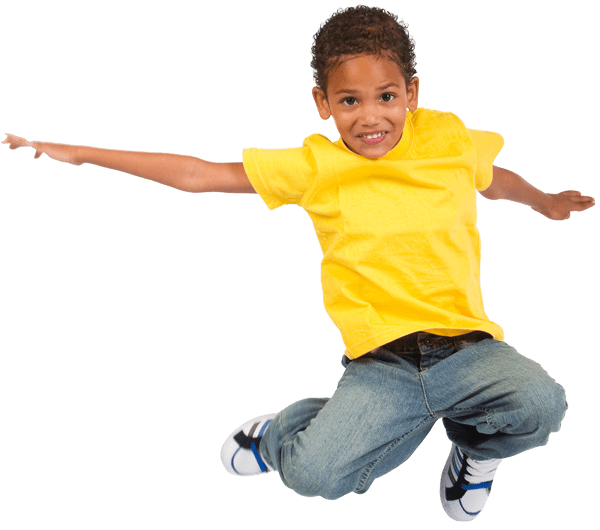 At your next event, you need the perfect sized jumping castle to accommodate the smallest of jumpers, right through to the biggest!
You need to ensure that everyone jumping in a castle has plenty of space to have a great time!
Jumping castle sizes are broken up into two groups

There are a wide range of jumping castle sizes to choose from. To make it easy for you we've broken them up into two groups; kids jumping castles and adult jumping castles.
For first time jumpers, we recommended you hire a small basic bouncy castle. This way you can introduce children to a jumping experience and get them comfortable with the uneven surface.
As they build their confidence, they will soon start bouncing on the castles by themselves with ease. By the end of the day, they will happily be climbing on and off the castle and having a fabulous time.
The next time you hire a castle, or if your child is a bit older, you can go for a large castle with more features.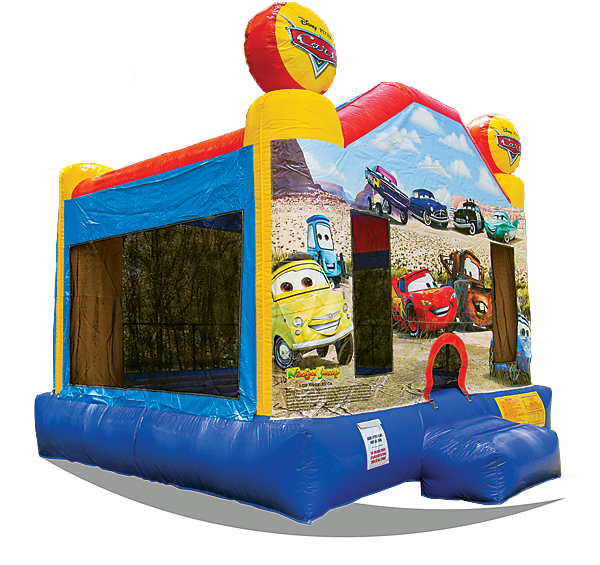 Although we may find it hard to admit, most adults love the sound of bouncing up and down on a jumping castle. When we see the younger kids are in fits of laughter, it creates the urge for us to jump on too and share in the fun.
Many teenagers and young adults love to have a jumping castle at their parties. This is precisely why Jim's has prepared a large range of adult jumping castles for you to choose from.
For starters, our larger castles have more head space, so there is no limit as to how big you can jump. The side nets are stronger as well to ensure the safety of everyone. Of course, there is also a larger floor area to allow plenty of room for the bigger kids (and adults) to bounce around.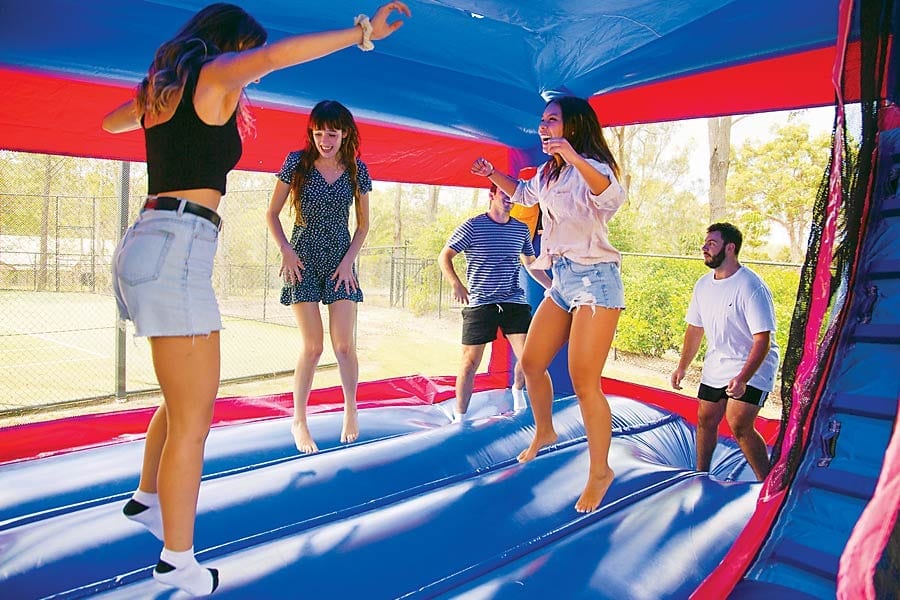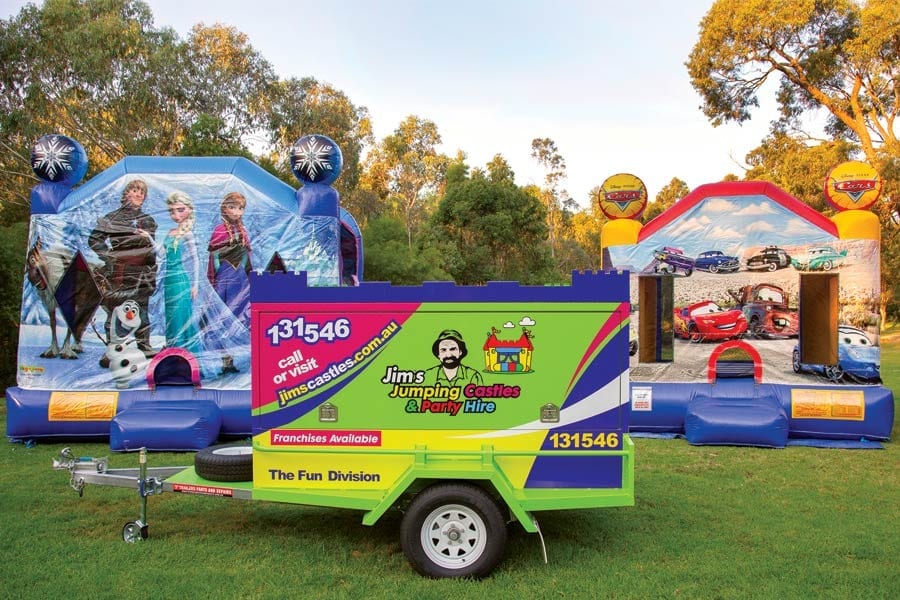 Larger castles have
more features
If you hire a larger jumping castle you will be happy to learn that some of them come with more added features.
Slides and basketball hoops are mostly standard on our larger castles, or there is the option of hiring wet castles. Wet castles are specifically designed to be wet with a hose for a more fun and cool experience. Please note that hiring a wet castle can be more expensive as they need to be dried out after use.