Princess Jumping Castles Hire
Princess parties are extremely popular, so make your child's princess party the best around by hiring Jim's Princess jumping castles hire service. Your child will be so excited to see their very own beautiful castle inflated in their backyard on their special day.
Call Jim's now to check out the availability of these popular items on 131546 and our friendly staff will put you in touch with your local operator.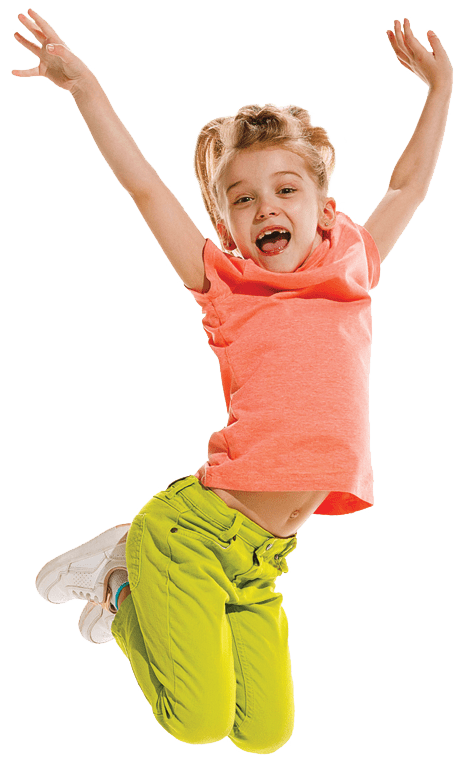 Princesses, knights in shining armour and castles, there is nothing more iconic in popular kid's movies. By hiring a bouncy castle from Jim's, you can let your child's imagination run wild as they play knights and princesses in their very own castle, just like the movies.
What better way to celebrate an event or party.
Jim's
princess jumping castles hire

themes
Jim's has a wide range of castles to choose from so you can choose the perfect princess themed castle to suit your budget.
We have two types of princess castles. Our large, fully themed castles are printed specifically to meet the princess theme. The other castles available are our generic ones which you are able to add your own theme to. Themes are added in the form of banners which are attached to the castle.
The bonus of using one of our generic jumping castles is that you can also customise our banners for your party.
For the perfect princess party for your child, you could organise to have the banners to say 'Princess Brooke's Castle' or 'Welcome to Brooke's 5th birthday party'. All of your guests will be amazed to see how you managed to organise your child's very own name onto a jumping castle!
The banners are specifically designed by you for your party so they are custom made for you to use and keep. To make sure the banner you want is made in time, get in touch with your local operator at Jim's as soon as possible so you don't miss out!
Make your child's day really special and have memories that will last a lifetime with a personalised jumping castle banner. Your local operator will tell you everything you need to know about getting a personalised banner, including costs and non-refundable deposits, so contact them today.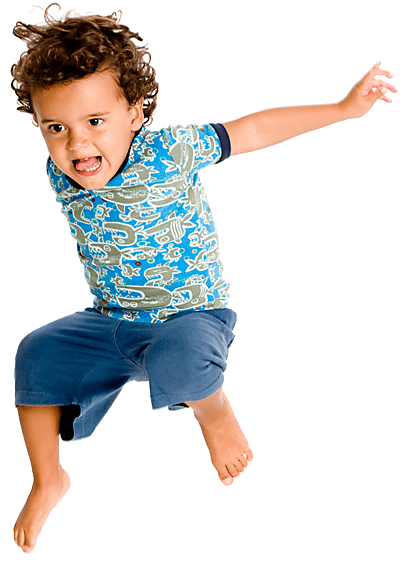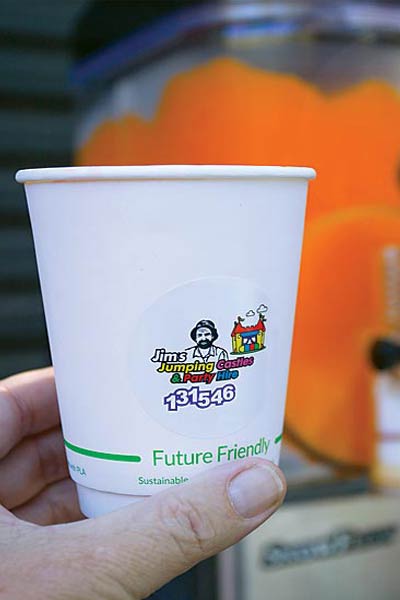 Never lose your drinking cup again at party or event with Jim's drinking cups.
With each castle hire, we provide 20 free drinking cups. These cups can be written on so your child's name can be clearly displayed, or simply get the children to decorate and personalise their own cup!
At Jim's, we are also considerate of the environment, so all of our cups are biodegradable and can be thrown in the green waste bin at the end of the party or event.
It is just a little thing we are doing to help our customers and protect the environment.