Make your party special with a theme! Jim's list of available themes for Jumping Castles is just what you need to get started! We have a wide selection for you to choose from or you could even customise your own jumping castle!
Find out what is available today by simply calling Jim's on 131546 and our friendly staff will take your details and get you in touch with your local business owner.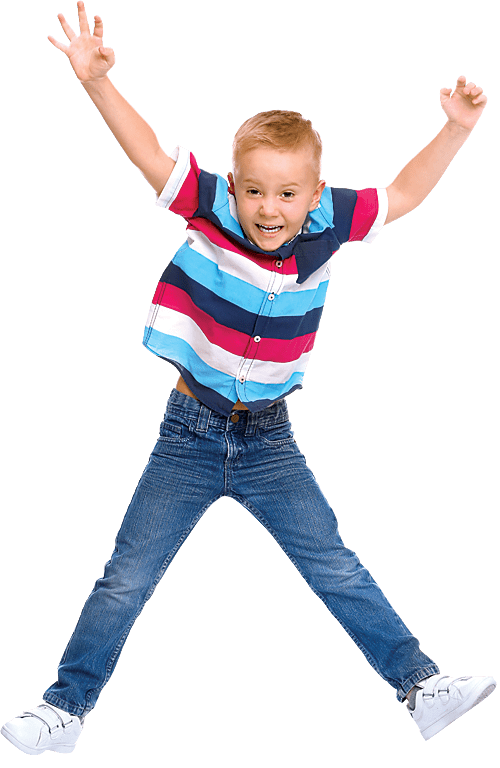 Having a jumping castle at your next event it will ensure that all your guests have a fun time. Everyone gets a thrill when they play on one of our Jim's bouncy castles.
To make our jumping castles even more exciting, you have the option of choosing a special theme. These can be photos or images of your favourite characters or interests.
There is an extensive collection to choose from so do not be afraid to ask for a particular theme and we'll check and confirm its availablility.
Jim's Jumping Castles Themes

At Jim's, we aim to make your special day amazing by catering your jumping castle to your taste.
We have a huge selection of your favourite characters and themes to choose from. Choose one of them and we will apply it to a banner which will hang from the jumping castle.
Whatever theme you choose, it will add excitement and a fun atmosphere to your hire.
Our most popular themes are:
Frozen

Spiderman

Paw Patrol
Princesses

Unicorn

Wiggles
In fact, there is almost an endless list of themes for jumping castles! And, we are always increasing the number of themes in our range, especially when new and popular movies are released.
If no theme is chosen for your hired bouncy castle, then it will likely come with just the generic Jim's Jumping Castle & Party Hire banner.
Talk to your local operator to discuss what theme options you would like to add to your jumping castle at your next event.
For an incredibly special event, sometimes you want to go above and beyond.
Did you know that Jim's is one of the first companies to offer personalised themes for jumping castles?
By this we mean that you can have a personalised banner made up for your event! This is then attached to your jumping castle. These one-of-a-kind banners are yours to keep after the hire has finished.
Organising your own personalised themed banner will take time to organise, so you will need to contact us soon as possible to give us enough time to get it ready for you. However, in some instances, there may not be enough time between your enquiry and the time of the event to get it done.
For your own personalised theme there are, of course, some set up costs. Your local business owner will likely ask for a non-refundable deposit before organising the theme. The reason for this is because your theme will be specifically designed for you and it will not be used for any other hires.
Our local operators need to be able to cover the costs of these custom banners in case you decide to cancel the hire.
Obviously, having a customised themed jumping castle will cost more due to the signwriting. If this sounds like something you may want at your next event or party, please ask your local provider for a free quote.