When it comes to jumping castle safety, at Jim's there is only one thing more important than providing you with hours of fun – your health and safety.
We have strict safety protocols and comprehensive insurance in order to protect you, your guests and our operators.
For more information on Jim's jumping castle safety or to get a free quote, speak to your local Jim's Castles owner on 131546.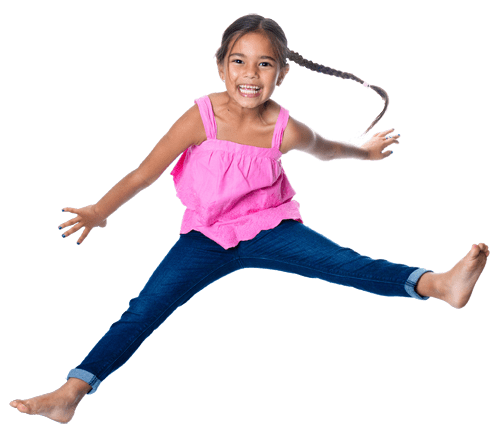 Please read through the following safety protocols, both for your obligations and your peace of mind.
The operator
Grounds suitability
Setup
Operation and supervision
Requirements of jumpers
Sanitisation
Jumping Castle
Safety
Protocols
The operator
Your local Jim's Castles owner is fully insured, police checked and trained to operate your jumping castle safely.
 Grounds suitability
Jumping castles need to be setup on a flat surface, free of rocks and sharp objects. If the service is hard, such as bitumen or concrete, we will place mats
If the jumping castle is being used on public land, operation can only proceed with staff present at all times.
Jumping castles hired on public land also require written permission from the land owner. All copies of signed permission must be accessible at anytime, and non-signed documents will stop the hire from proceeding.
Un-suitable ground will result in cancellation of the hire and a cancellation fee.
 Setup
Jumping castles are setup with a minimum of 10 to 14 tied down points.
As an additional precaution, your operator will send photos of the tie down points to the Franchisor. The Franchisor must approve of these or have changes made before jumpers are allowed on.
Operation and supervision
The jumping castle operator will instruct a competent person over the age of 18 in the safety procedures of the jumping castle. This person must remain with the castle at all times whilst in use.
If the wind speed reaches over 30 km/h the castle will need to be deflated until the speed reduces, or the hire cancelled altogether.
Requirements of jumpers
People on the jumping castle must be segregated into age groups and size of the person. For small children, parents must also be in attendance as well as the competent supervisor.
You will be advised of the maximum number of people allowed on the jumping castle at any one time, and must stick to this limit for the safety of all jumpers.
Jumpers must remove any item of clothing with sharp objects, remove footwear(socks are ok) and not be under the influence of alcohol or drugs
Sanitisation
Each castle is thoroughly sanitised on setup and after the hire is completed. For more information please see our hygiene page.
At Jim's we care about the safety of you, your family and guests. We invest in stringent safety training and protocols, so that you can enjoy your jumping castle with peace of mind.
For more information on our safety procedures/guidelines and our terms and conditions, please see the Hire agreement and Operating Instructions.
Contact Jim's Jumping Castles and Party Hire to make your next event a safe and memorable experience. Please call Jim's on 131546, or use the contact form here to get in touch