Jumping Castle Business for Sale Opportunity
Have you ever dreamed of starting your very own jumping castle business but do not know where to start? Jim's can assist with our jumping castle business for sale opportunities, making your dreams become a reality.
Call us today on 131546 and talk to your local Jim's franchisor about this great opportunity in the jumping castle and party hire industry.
Most people aspire to start their own business but rarely take the first step. The security of a full-time job against the unknown of a new business often holds them back.
Owning and operating your own Jim's Jumping Castle and Party Hire business could be your first step. Unlike other business models which require you to work 6 days a week, a bouncy castle hire business can be operated on the weekends.
It is a great business model and is a fun way to generate extra income for your family.
Jumping Castle Business for Sale – Can keep my current job?
Yes! With Jim's Jumping Castles and Party Hire it is possible to keep your current job. Most bookings are conveniently placed on weekends and public holidays.
You only need the ability to take phone enquiries during the day. There is flexibility with this as well as you can set yourself up in the system for only the hours that you wish to take leads.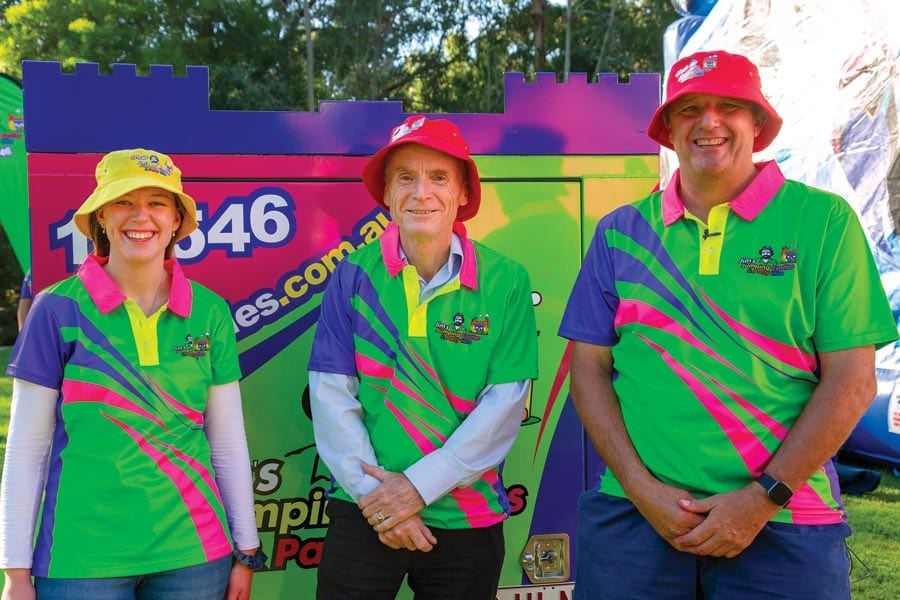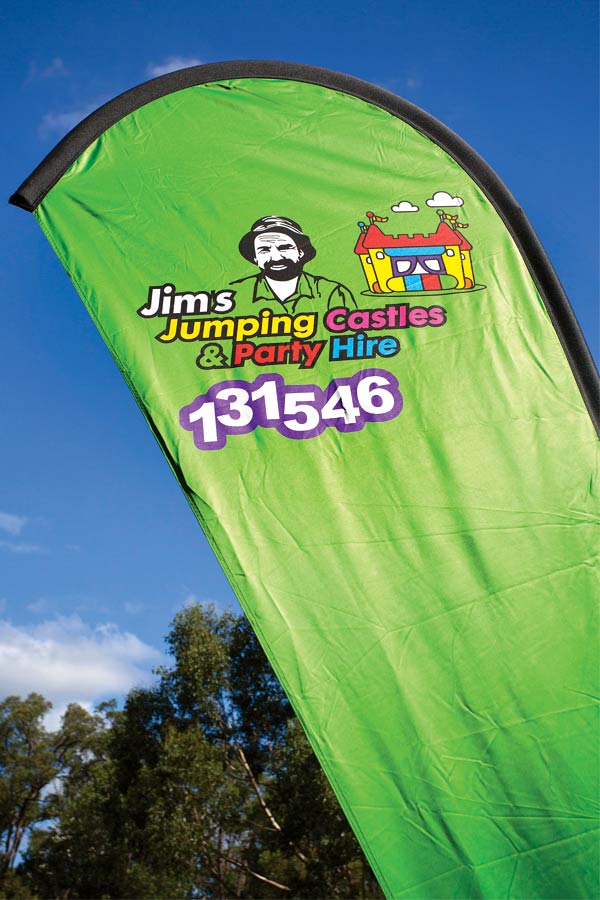 All the hard work is done for you
Thinking about starting your own bouncy castle business may seem daunting. You will have to set up websites, source castles, set up trailers, organise ongoing marketing, and the list goes on.
With Jim's Jumping Castle and Party Hire all the hard work has already been done for you. After signing up, you can be running your own business within a mere 21 days.
The trailer, setup, marketing, and websites are alreadyorganised and ready to go. We have enquiries for jumping castles flowing into the Jim's system already. All you need to do is turn it on to receive your first lead.
How much money can I earn?
Like any business, the effort you put in directly affects your income. If you choose to chase enquires, it is quite easy to get castles hired out.
Your franchise comes with 3 basic jumping castles. An average hire is usually around 4 hours long and the cost to the client is between $200-$500, depending on what castle is hired.
Now take into consideration the possibility of 3 castles being hired out twice a day. If you only did hires on weekends, it means that you could possibly do 12 hires over the two days.
A motivated person can earn even more money as it is possible to get more jumping castles involved in your franchise. The purpose-built trailer can hold up to 6 standard backyard jumping castles. With some quick calculations, you can see you could be earning much, much more.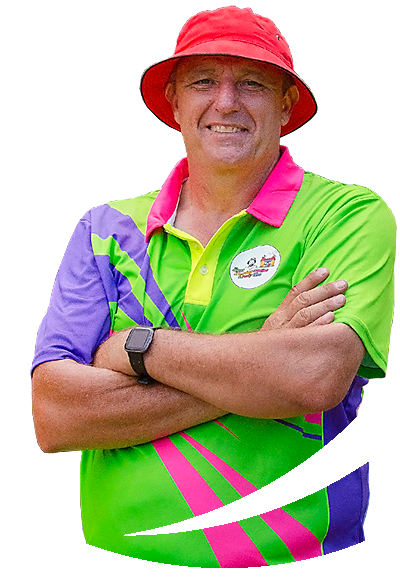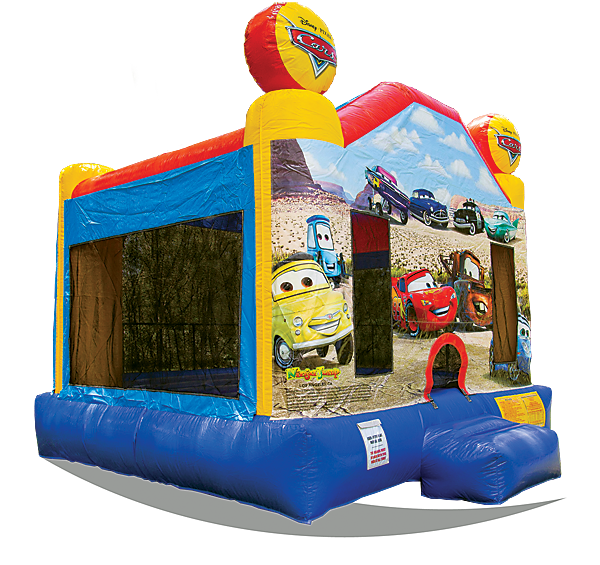 What else can I hire out?
As the Jim's Division names suggest, we not only do jumping castles, but provide a party hire service too. Your clients can hire items from an almost endless list of products.
For instance, some of our best add on party hires are:
Fairy Floss machines
Slushy machines
Popcorn machines
Coffee machines
Tables
Chairs
In fact, anything you can think of we can provide to your clients under the Jim's Jumping Castle and Party Hire banner.
Are bouncy castles profitable?
The adult bouncy castle hire market can be very profitable, but the adult market is probably not the best place to start. Adult castles are typically extremely large, are more expensive to buy , and require more staff to operate. The best way to start your new jumping castle business is to start with children's parties. Once you get the hang of it and your events franchise business is established then expand into the adult market. The larger inflatable castles are also great for taking to events, fun days and even corporate events.
Is a bouncy castle business a good idea?
Hiring out bouncy castles is a really good business to be in. Whether you are part time or full time, the rewards can be high. For starters, the monetary rewards and cash-flow can be excellent. But aside from the money, you have to consider the "fun factor", i.e. delighting children, their parents, and adults at an adult party or event.
How much do jumping castles cost to rent?
On average, a jumping castle rental can cost between $50 to $80 per hour depending on what size you select. The minimum hire time is 4 hours in most cases. There may also be some additional costs associated if you select a theme or have a hard to access site. For instance, if you have no power on site, a generator and staffing may need to be provided at an additional cost. It is possible to get some great discounts if you are looking at hiring during the week.
Does a jumping castle use a lot of electricity?
How much electricity do jumping castles use? They can use between 1kw and 2.5kw depending on the size and type of castle. Generally, they will use less than 20 units for an entire day inflated. Please note that each jumping castle requires its own power outlet if you hire more than one castle. In areas where there is no power access, a power generator may be used to generate the required power.
What insurance do I need for bouncy castle hire?
Public Liability Insurance
If you hire out a bouncy castle, you must have public liability insurance. This covers your legal costs if a claim is brought against you for any property damage. But, perhaps more importantly, you'll be covered if someone is injured by something to do with your business. As this insurance is getting harder to get in Australia, it is best to enquire about insurance before you look at starting your own business.
Can you make money with a bounce house business?
Starting an inflatable bounce house franchised business can be a very profitable, part time home business, or a financially rewarding full time operation. The inflatable party rental business sector is growing due to the fantastic new design developments. No longer are they just a boring springy platform, as many inflatables these days incorporate games into them like dart boards and basketball hoops. This has resulted in the industry steadily growing year on year.
Should I buy a bouncy castle?
Regardless of where your bouncy castle is manufactured, all products imported into Australia must meet strict Australian Safety standards. Importing them from overseas can be hit and miss as to whether they will meet these standards, especially when it comes to cheap inflatables. Purchasing from a local supplier ensures that these castles have already complied with these standards.
How much do bounce house owners make?
How much profit can an inflatable bounce house business make? Industry research indicates an average of 2 rentals per week, which comes out to $500 per week per bounce house. If you invest in 4 bounce houses, your business will draw in about $2000 per week. Obviously if you work hard at your business, the more hires you will make, and your income will reflect this.
To find out more about starting your own business today, please call Jim's on 131546 and we will put you in touch with your local franchisor.