Jumping Castle Hire Central Coast
Are you looking for a fun time at your next event? Jim's Jumping Castle Hire Central Coast can help to make your event a memorable one. Not only do we have a wide range of jumping castles, but we also offer additional party items which can make your day extra special.
Check out the availability of our hires by calling us today on 131546 and our friendly staff will put you in touch with your local operator.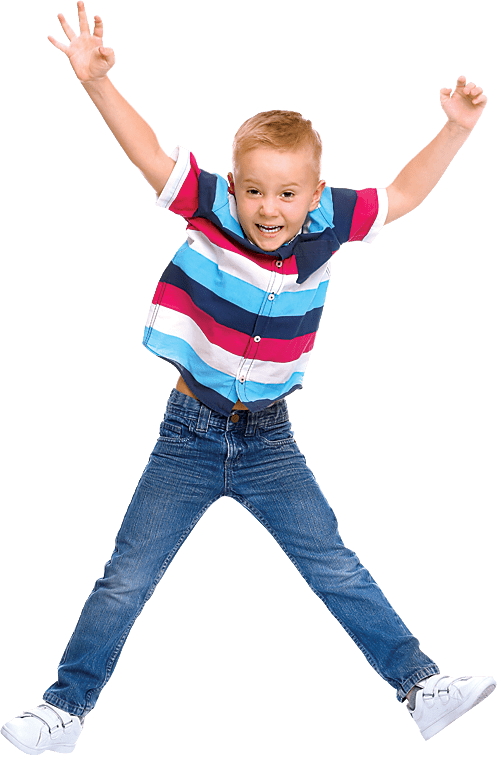 The Central Coast is an awesome part of New South Wales to live in. The area provides us with such a relaxed lifestyle as we enjoy the local beaches with family and friends.
However, when we have family and friends over it can often become quite stressful. Kids seem to constantly need something to do and if they are not occupied, they can become a little "difficult".
On the other hand, hiring a Jim's bouncy castle will keep them busy for hours. As soon as we arrive and the unit is set up, they will disappear into the castle, and the adults can relax.
The only time you will see them is when they come out for something to drink or eat.
Jumping castle hire Central Coast – we are the

fun

experts

Ensuring that a fun time is had by all is extremely important to Jim's. Even our trailers have been specifically designed to show that we are truly committed to ensuring a fun time is had by all.
Our local business owners are bright, happy and have a fun uniform to match.
To take your party to the next level of fun, you can hire some extra party items along with your castle. Can you imagine how impressed your guests will be if you have a slushy machine for all to enjoy?
You can even hire a professional coffee machine so you can show off your expert barista skills!
In fact, there are lots of other items that you may wish to hire with Jim's. Just ask your local operator what other items you can add to your castle hire.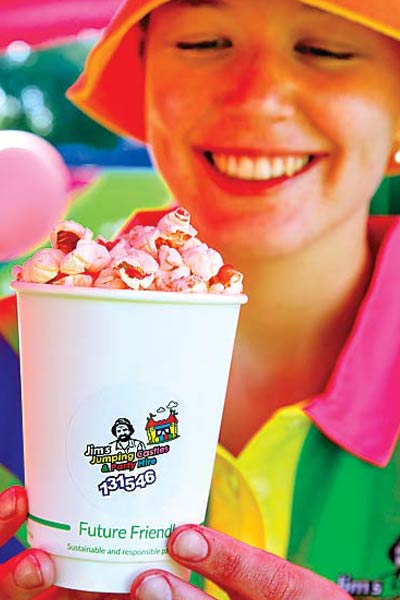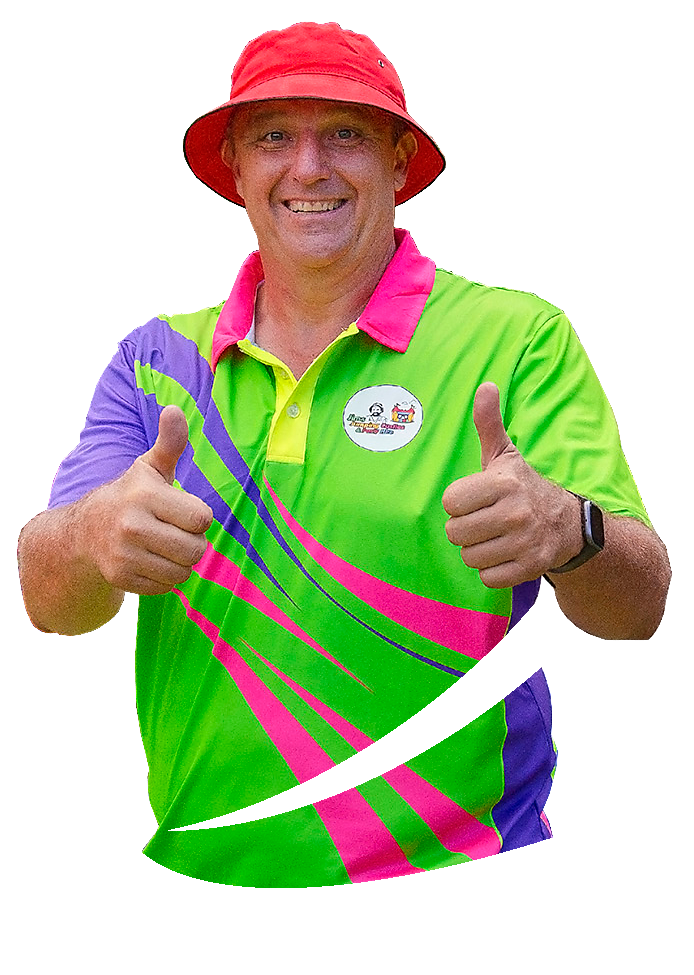 Your Safety

is our

number 1

objective
These days, safety at events is a high priority. At Jim's we understand this, and we want to make hiring a jumping castle as safe as possible.
We have a strict cleaning process for our bouncy castles, and it is important to us that you see us perform the cleaning process.
The sides of our castles are enclosed which makes it almost impossible for a child to fall off if they are using it correctly.
Even the tops of the castles are covered over in to ensure that the jumping surface remains cool to the touch and provides some sun protection.
With every jumping castle hire, you will receive 20 free drinking cups because jumping up and down for hours can be thirsty work!
These cups can be written on with your guest's names and personalised to add a bit of fun.
By providing these cups to you it helps everyone keep track of their cup, avoids arguments about who has whose cup, and reduces risks of cross-contamination.
We've thought about the environment when considering what type of cups we provide to you. The cups are biodegradable and compostable so at the end of the function, they can simply be thrown into a green waste bin.