Jumping Castle Hire Perth
Are you looking for a fun time at your next event? Jim's Jumping Castle Hire Perth can help to make your event a memorable one. Not only do we have a wide range of jumping castles, but we also offer other hires to make your day special and exciting!
Call us today on 131546, and our friendly staff can check our availability schedules and put you in touch with one of our local operators.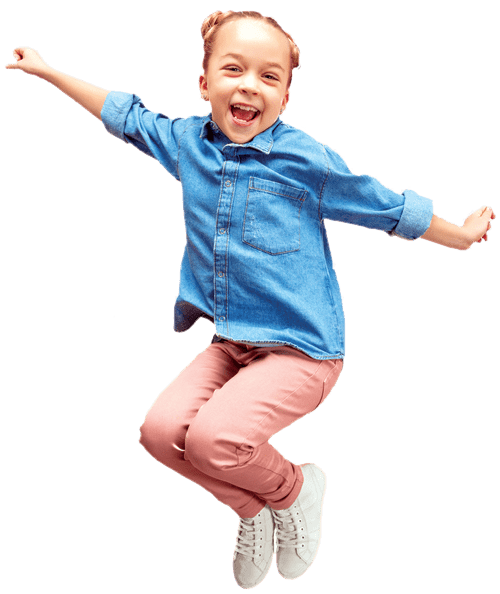 Perth has great weather conditions which makes it ideal to entertain outdoors. A large backyard is perfect for the kids to play in and run around.
But sometimes it can be hard to motivate children to go outside and play. They always seem to complain about having nothing to do out there, despite the beautiful weather. If you are having guests over, the number of complaining kids can multiply exponentially.
However, if you hire a Jim's bouncy castle you will have no trouble keeping them outside and entertained. In fact, we guarantee you will have more trouble dragging them off the castle when the hire has finished.
Jim's Jumping Castles Hire Perth
is a trusted name
Jim's is one of the most recognised brands in Australia today, and has been built on a platform of providing outstanding customer service.
Everyone knows that when contact Jim's, your local business owner will call you back quickly and help you as soon as possible.
When our local jumping castle operators arrive on site you will be impressed with their professionalism. Our purpose-built trailers cannot be missed as they will stand out from the crowd when they arrive. Even our uniforms are eye catching, making our teams easy to spot, even from a distance. If you see us at your local shopping centre and want more information about a jumping castle hire, please feel free to tap us on the shoulder.
The professional approach we apply to jumping castle hire is the reason why most people use Jim's.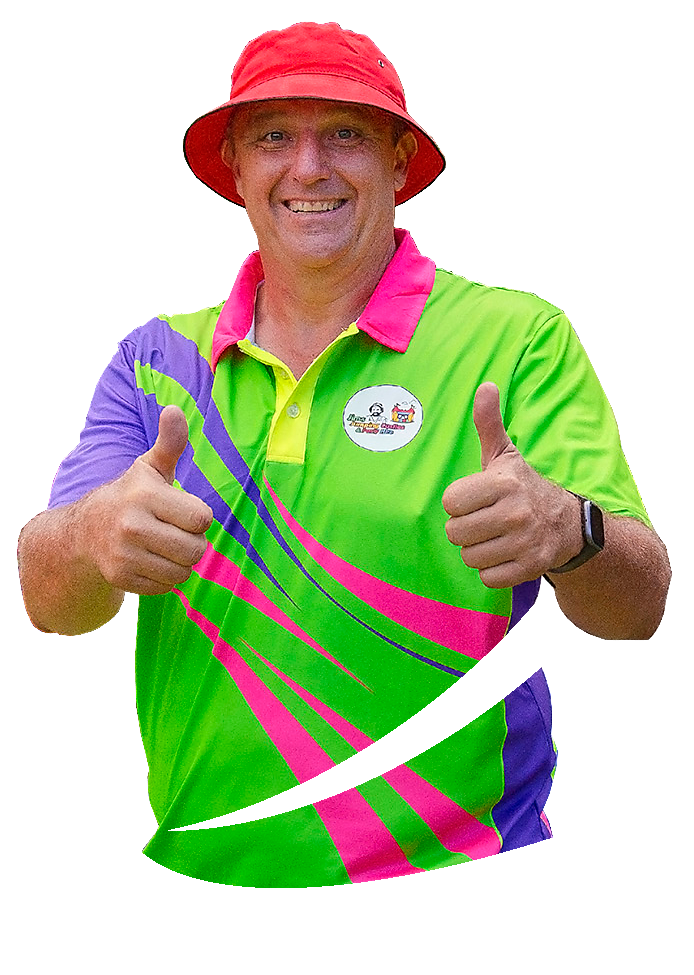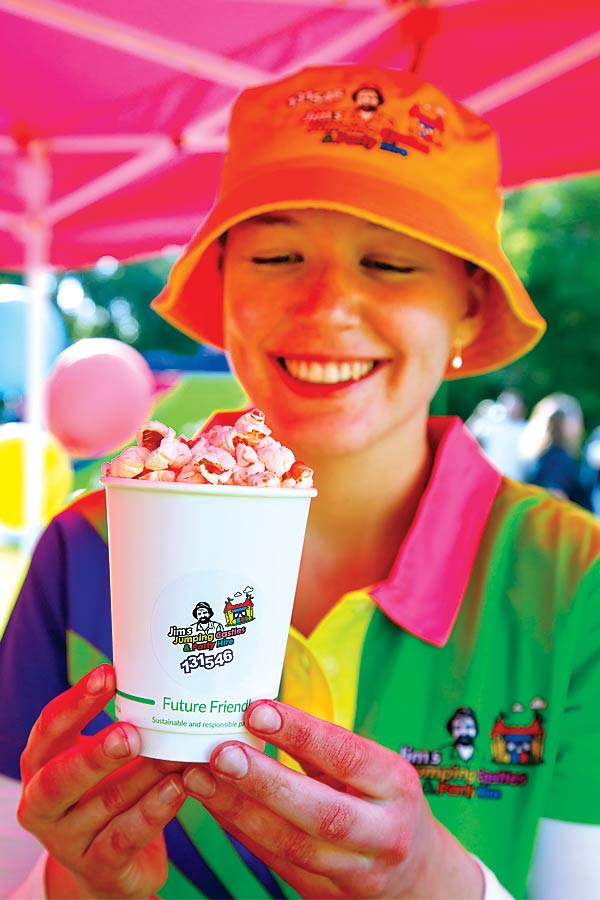 Replacing
party bags
with cups
All children love leaving a party with a bag of goodies. However, the plastic bag usually provided with them is not so great for the environment and ends up in landfill, or our waterways.
This is where Jim's Jumping Castles & Party Hire has a different idea for you to consider. With every jumping castle hire we provide 20 free biodegradable cups. Conveniently, these cups can be written on to avoid ownership confusion and guests losing their drinks.
These same cups are also perfect for using as your party bags. You can personalise them for your guests too by writing names, messages, and customising them in other ways for your party.
Another bonus of doing this is that once the lollies have been consumed, the cup can be thrown in a green waste bin. It is a clever way that you can help to reduce our impact on the environment, whilst still keeping your party exciting.
With Jim's Jumping Castles Perth, we not only hire out bouncy castles but also hire other items that can make your day a special one.
Hiring large Bluetooth speakers can get your party rocking or popcorn and slushy machines can bring the atmosphere of a carnival to your event. It is even possible to add a professional coffee machine to your next castle hire.
There is a huge list of other items you may wish to hire with us, so make sure you ask your local operator to learn what is available for you and your event.