Jumping Castle Hire Sydney
Looking for a fun time at your next event? Jim's Jumping Castle Hire Sydney can help to make your event a memorable one for all attendees. Not only do we have a wide range of jumping castles, but we also offer other party hires to make your day special.
To check out availability, please call us today on 131546 and our friendly staff will put you in touch with your local operator.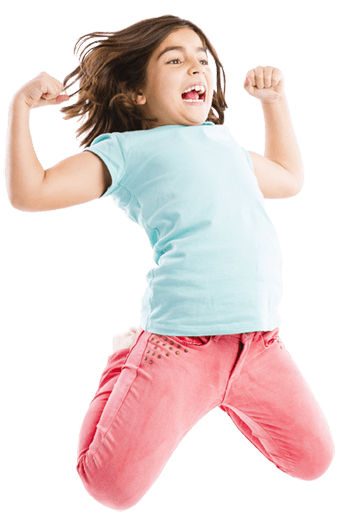 Hiring a jumping castle in Sydney can sometimes end up being a difficult exercise. A quick search will result in a large number of companies, but not all can provide you with what you need in your area. Eventually, what you thought was going to be a quick search, turns into you having to make endless phone calls trying to find a suitable (and available) service provider.
This is where calling Jim's places you at a distinct advantage. One phone call can put you directly in touch with your local provider servicing your area.
As they are locals too, they will often find they only live just around the corner. You could even spot them in their distinctive uniform at your local shopping centre.
Our operators are very friendly, so if you have any questions and you spot them, please feel free to approach and ask your questions.
Jim's Jumping Castle Hire Sydney
makes events
effortless
In our busy lifestyles, time is of the essence. Planning and organising jumping castles and party supplies for events is getting harder as there never seems to be enough hours in the day. Thus, we find ourselves running out of time.
Trying to contact a business during business hours is an almost impossible task these days. It can often mean that you are not able to organise the bouncy castle you want.
This why Jim's has made it effortless for you to get in touch with us. Our call centre operates 7 days a week from 8am in the morning to 8pm at night. Outside of these hours you can simply fill in our online enquiry form on our website.
Once you have made an enquiry with us, your local business operator will contact you as soon as possible within 2 hours.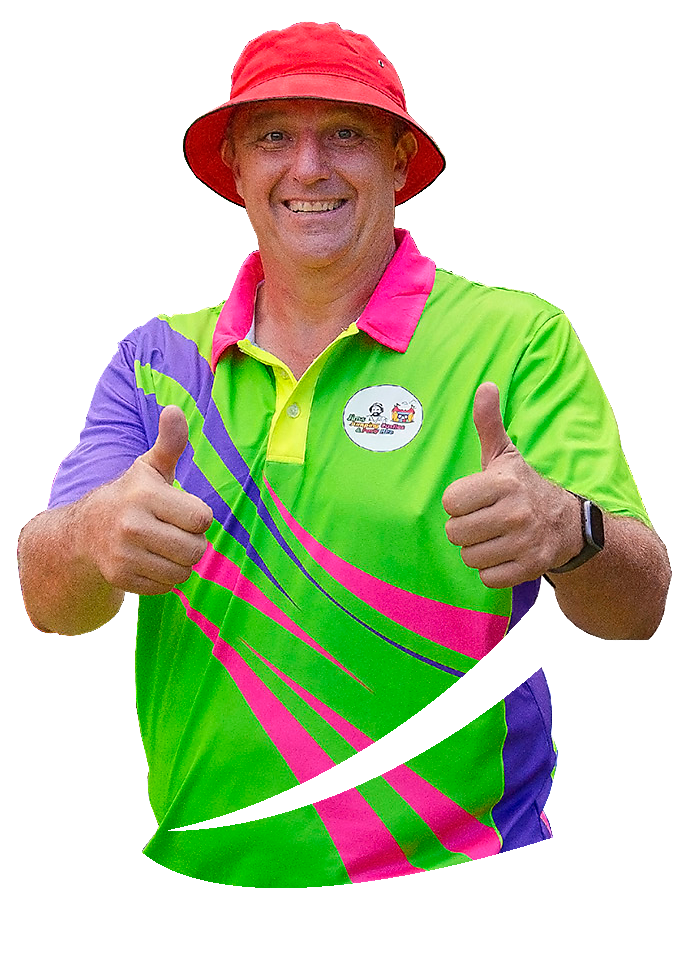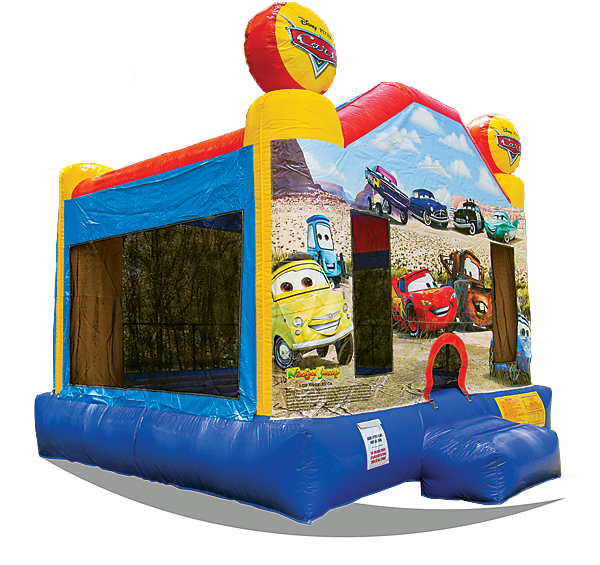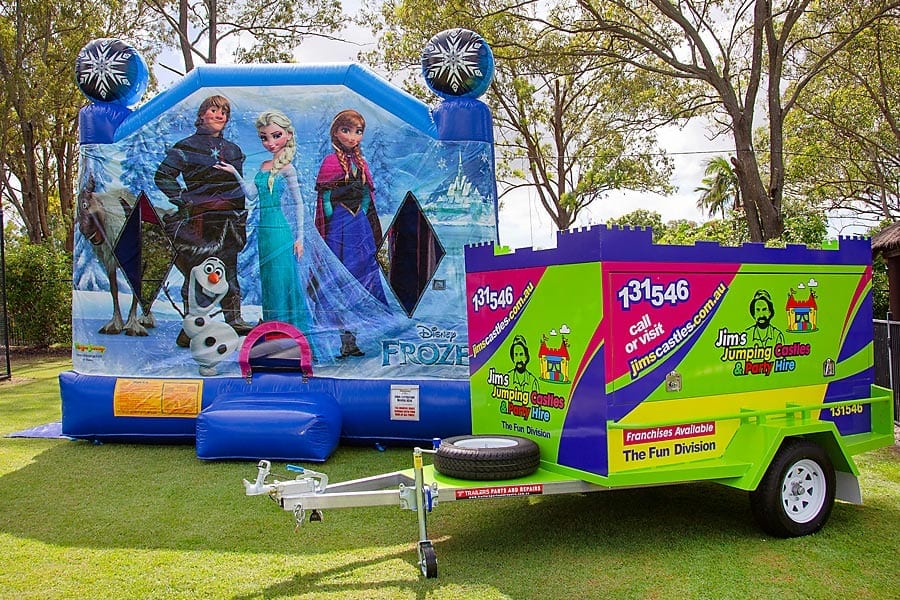 Working out what size castle is right for you
When choosing  castle, it is really important that you let your operator know the size of the area where it will go. There is no use us providing a castle if it will not fit into your backyard.
By taking some quick measurements of your yard it will help our local business owner determine what can fit and what your options are. Please let them know of any obstructions that maybe there too, such as trees and the like.
In some cases, you may wish to move your event to a local park that offers more space. We are happy to help you with this but you must get permission from the local council.
The anchoring of the castle in this situation will be different too. In most parks we are unable to use pegs to hold the castle down, instead we use heavy weights, so knowing this ahead of time is very helpful.
Power supply for the blowers can sometimes be an issue too, so in these instances we are able to provide a generator.
When enquiring about a bouncy castle with Jim's, please let them know as much about the site as possible.
Rent Jumping Castles Sydney – FAQs
How much do jumping castles cost to rent in Sydney?
On average, a jumping castle rental can cost between $50 to $80 per hour depending on which size you select. There be some additional costs associated if you select a special theme or have site which is hard to access.
Is there a minimum hire time?
In most cases, the minimum hire time is 4 hours in Sydney and surrounding suburbs. It is a great idea to try and hire your bouncy castle in the morning as this is when weather conditions are most suitable.
If I hire a jumping castle in Sydney, are there any discounts?
If you decide to hire a bouncy house during the week, some great discounts are possible. Just ask our friendly staff when you make your enquiry.
Does a jumping castle use a lot of electricity?
How much electricity do jumping castles use? They can use between 1kw and 2.5kw depending on the size and type of castle. Generally, they will use less than 20 units for an entire day when inflated.
What times of the day can a jumping castle be hired in Sydney and suburbs?
You are able to hire a jumping castle for any time of the day or night. However, we do require daylight to be able to set the castle up safely. Our standard jumping hire hours are from 9am to 1pm, and 2pm to 6pm.
Jim's operators cover all areas of Sydney, from Hornsby to Sutherland, Bondi to Penrith, and all areas in between such as Parramatta, Blacktown, and Campbelltown.
Book your jumping castle with Jim's Jumping Castle & Party Hire today by calling 131546, or use the contact form here to get in touch.