Jumping Castle Hire Brisbane
Looking for a fun time at your next event? Jim's Jumping Castles Hire Brisbane can help to make your event a momentous one. Not only do we have a wide range of jumping castles, but we also offer other party hires to make your day special.
Call us today on 131546 to check availability and our friendly staff will put you in touch with a local operator.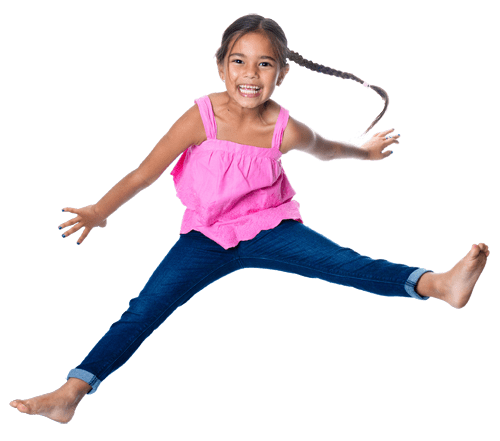 Brisbane has fantastic weather all year round which makes it easy to organise outdoor events. We have a typically relaxed lifestyle that Queensland is renowned for.
There is nothing more enjoyable than having friends over for a BBQ  over the weekend. However, it can be hard to keep the kids amused while you entertain the adults. This is where a quick phone call to Jim's Jumping Castles can help you give them something fun to do.
Jim's jumping castles hire Brisbane –

our local business owners



As with all Jim's franchisees, the person who you communicate with is one of our friendly local business owners. It is important to Jim that local people are given the opportunity to operate and run their own business.
We see the many benefits that this has on the community. Because they are locals, they tend to spend their money in the community. This will help to support other locally owned businesses and helps the community to grow.
Our operators are local and this helps to keep our costs down. On the other side of the coin, they also belong to a larger business group, and that enables us to have great buying power.
If you combine all of these cost savings together, it means that we can offer jumping castle hire at very affordable rates.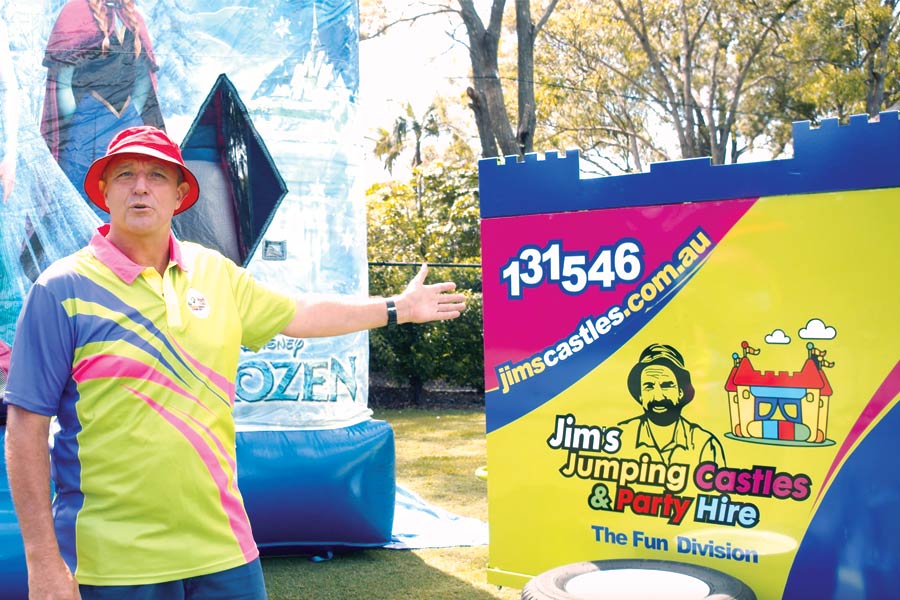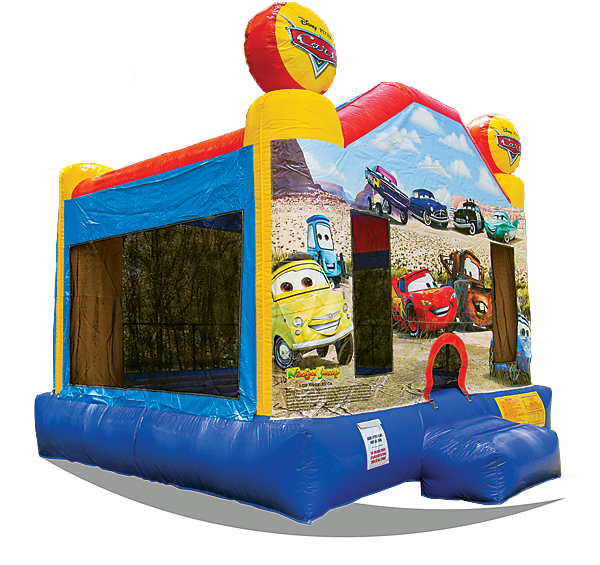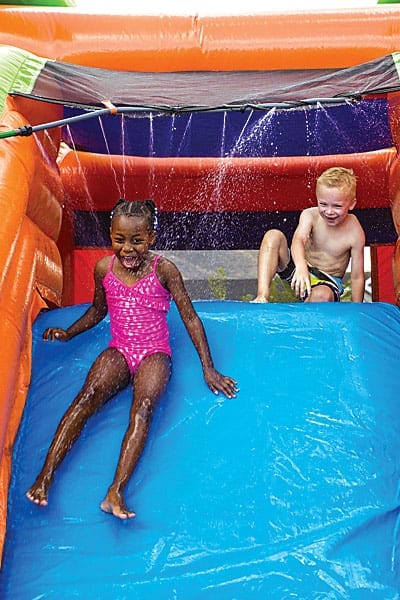 Wet jumping castles

are a must in summer
On a hot Summer day, it doesn't have to be unpleasant to be outside in the heat. Therefore, all of our jumping castles have a shade top over them. This allows the happy jumpers inside to enjoy a bounce without getting sunburnt.
For that added wow factor, you can now hire one of our wet castles. This enables you to put a sprinkler or hose on the castle to make it an even cooler experience!
Obviously, there are extra costs involved in hiring a wet castle because it needs to be dried out after every use.
To get an idea of the cost, please call us and we'll put you in touch with your local operator.
Making your event

even more

fun
With Jim's jumping castle hire Brisbane, not only do we hire jumping castles, but there are also a lot of other items you can select from.
Large Bluetooth speakers are immensely popular as they allow you to connect your own device. After connected, you can belt out your own party playlist nice and loud at your event.
It gets hot in Brisbane, and there is nothing better than a cold slushy to cool you down. It may surprise you to find out that we hire slushy machines too. Do you need more? How about fresh popcorn from a professional popcorn machine? We have them too so you can ensure that your guests have something to snack on at your event.
These are just some of the extra party items you can add to your hire list with Jim's.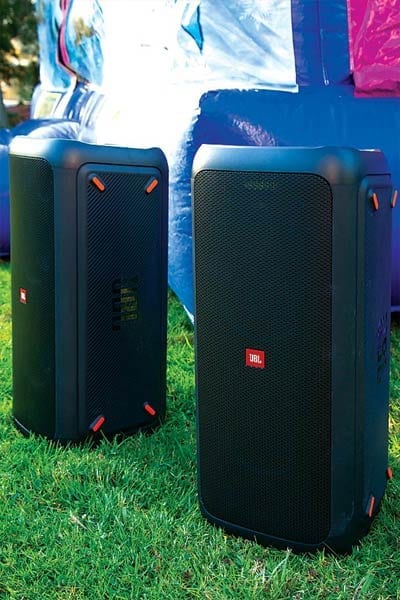 Jim's operators cover all areas of Brisbane, both Northside and Southside. We cover all suburbs from Redlands to Beenleigh, and Ipswich to Redcliffe, including well known places like Logan.
If you are planning a party or event and want a jumping castle or other party items to make it go off, call Jim's on 131546, or use the contact form here to get in touch.