Jumping Castle Hire Canberra
Jim's Jumping Castles Hire Canberra can help you make your next event or party one to remember. Not only do we have a wide range of jumping castles, but we also offer other party hires which can make your day extra special.
Call us today on 131546 to check the availability of our products and our friendly staff will put you in touch with your local operator.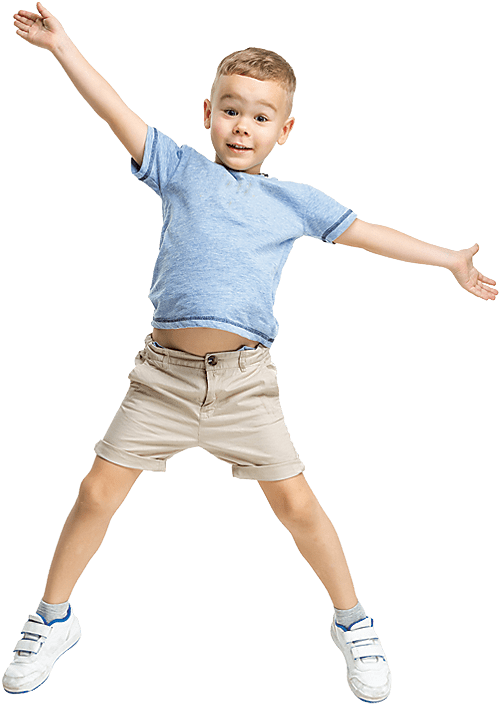 Canberra is a great place to live and has the feeling of a big country town, but with the conveniences of a modern city. Canberrans absolutely love to get together with our friends and family on the weekend.
However, having people over with kids can often be challenging because it's so hard to keep the kids amused for long periods. The Internet and gaming consoles can keep them occupied for a while, but limits the number of kids that can participate at one time.
If you hire a bouncy castle, all the kids can have fun at the same time and it can keep them busy for hours. As a bonus they will burn energy jumping up and down, and have a blast doing it.
It is a much better way to entertain them at an event or party.
Jim's Jumping Castles Hire Canberra – your local fun experts

Jim's has approached the jumping castle hire business a bit differently to others. We aim to get kids excited with our services, and it all starts with our purpose-built trailers. Once they arrive, it becomes clear that a fun time is about to be had.
Kids begin jumping up and down for joy even before our castles are setup once they see the Jim's trailer arriving at your premises. Our local business owners say that seeing kid's faces light up when they arrive is the best part of the job. It's priceless!
The neighbours will be green with envy when they see what you have arranged for your event.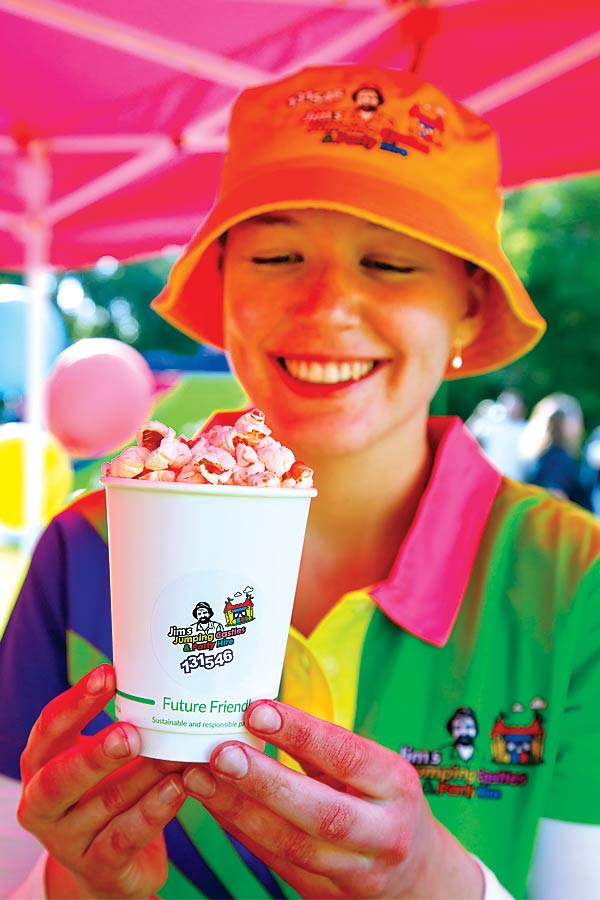 Did you know you can hire a professional popcorn machine with your jumping castle?
Yes, that is right! There is nothing like the smell of fresh popcorn and it is a healthy snack that can help to fill up hungry kids.
With every popcorn machine hire comes 20 free biodegradable cups to hold that scrumptious popcorn. If you require more than 20, they can be provided at a minimal cost.
A bonus is that these cups can be written one so that it avoids cross contamination. There is also less stress about whose cup is whose.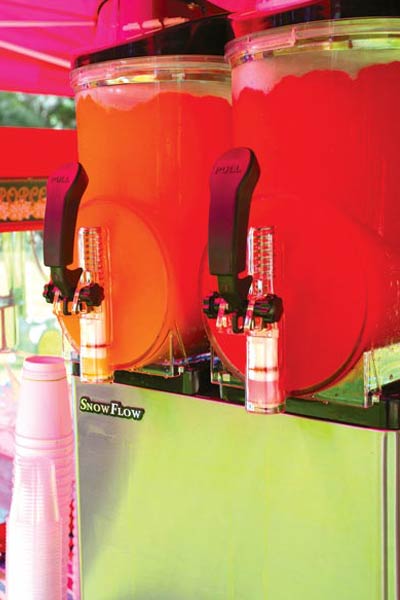 On a hot Summer's day, bouncing on a jumping castle can make everyone hot and thirsty. There is nothing better to combat this than a refreshingly cool slushy which will be available when you hire one of our slushy machines in conjunction with a castle.
We have several flavour options that you can choose from. There are even some natural flavours options with no preservatives.
The slushy machine hire comes with 20 free cups, but if more are required we can provide extras for a small additional cost.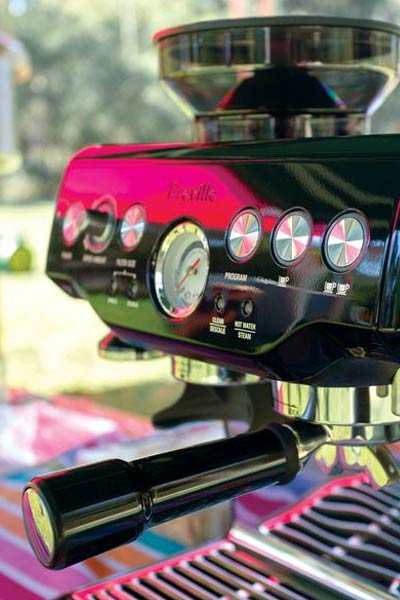 Who wants to
become a barista?
Jim's Canberra has the kids covered with lots of exciting extras, but we have not forgotten the adults.
For events and parties you can hire a professional coffee machine directly from us. Become your very own barista for the day because, let's face it, who has not wanted to do that before?
Your local business owner can run through the costs associated with our coffee machine hire. On the day they will guide you and demonstrate how the machine works. There is even the possibility of having one of our staff members available at your event to make coffee for you, at an additional cost.
Another add-on is biodegradable coffee cups which can also be provided at an additional cost.